KINGDOM LIVING is a life built upon THE ROCK and defined by the Father's RADICAL GENEROSITY and Jesus' Self-Giving Love.
"Your kingdom come. Your will be done, On earth as it is in heaven." Matthew 6:10
---
In THE FALLEN WORLD marked by self-preservation, rivalry, and self-interest, there emerges a profound call to a different way of life—a life defined by RADICAL GENEROSITY, self-giving LOVE, and unwavering commitment to the KING JESUS and His coming Kingdom.
We refer to this way of life as KINGDOM LIVING, a path illuminated by the GRACE of GOD IN CHRIST, who beckoned US, HIS DISCIPLES with, "Follow Me, and I will make you fishers of men." (Matthew 4:19)
KINGDOM LIVING starkly contrasts the prevalent worldly mindset of "ATTACK and WITHDRAWAL," a mindset founded on scarcity, fear, and a relentless pursuit of self-interest.
"Therefore if there is any encouragement in Christ, if there is any consolation of love, if there is any fellowship of the Spirit, if any affection and compassion, make my joy complete by being of the same mind, maintaining the same love, united in spirit, intent on one purpose. Do nothing from selfishness or empty conceit, but with humility of mind regard one another as more important than yourselves; do not merely look out for your own personal interests, but also for the interests of others." Philippians 2:1-4
This article represents one post in a series of articles attempting to answer "What is KINGDOM Living?" For a deeper understanding of this article, consider visiting "What is KINGDOM Living Part 1," "Part 2," "Part 3," "Part 4," "Part 5," "Part 6," "Part 7," "Part 8, and "Part 9."
While the world may advocate for self-reliance, self-protection, and self-driven ambition, KINGDOM LIVING calls for self-denial, selflessness, and a profound sense of purpose rooted in a transformative relationship with the King of kings, KING Jesus.
"Love is patient, love is kind and is not jealous; love does not brag and is not arrogant, does not act unbecomingly; it does not seek its own, is not provoked, does not take into account a wrong suffered, does not rejoice in unrighteousness, but rejoices with the truth; bears all things, believes all things, hopes all things, endures all things. Love never fails; but if there are gifts of prophecy, they will be done away; if there are tongues, they will cease; if there is knowledge, it will be done away." 1 Corinthians 13:3-8
In KINGDOM LIVING, the ultimate goal is to align ONE'S WILL with GOD'S WILL, allowing OUR DESIRES to harmonize with God's intentions and HIS WILL. This lifestyle, centered on love, operates on the belief that we are recipients of God's boundless grace, which empowers us to love others extravagantly, even when faced with adversity and opposition.
"fixing our eyes on Jesus, the author and perfecter of faith, who for the joy set before Him endured the cross, despising the shame, and has sat down at the right hand of the throne of God." Hebrews 12:2
This post delves into the heart of KINGDOM LIVING, exploring the principles of self-giving love, radical generosity, and living by grace. It challenges the conventional wisdom of "ATTACK and WITHDRAWAL" and encourages a paradigm shift towards a life characterized by service, compassion, and the embodiment of God's love.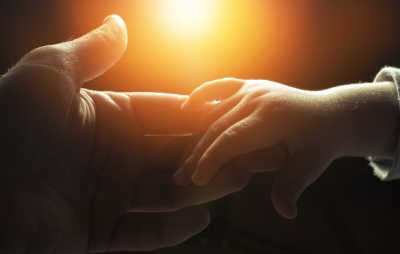 "even when we were dead in our transgressions, made us alive together with Christ (by grace you have been saved), and raised us up with Him, and seated us with Him in the heavenly places in Christ Jesus," Ephesians 2:5-6
As we journey through these transformative ideas, let us contemplate whether our automatic response to life's challenges is rooted in self-defense or selfless love, and whether we are truly living the KINGDOM LIVING with JESUS exemplified.
"For this reason also, God highly exalted Him, and bestowed on Him the name which is above every name," Philippians 2:9
KINGDOM Living is living the life of a DISCIPLE, a FOLLOWER of JESUS Christ.
"And He *said to them, "Follow Me, and I will make you fishers of men." Matthew 4:19
SELF-GIVING LOVE, which is THE PLACE of self-denial, where denying "SELF" is natural and without effort.
"And He summoned the crowd with His disciples, and said to them, "If anyone wishes to come after Me, he must deny himself, and take up his cross and follow Me. For whoever wishes to save his life will lose it, but whoever loses his life for My sake and the gospel's will save it." Mark 8:34-35
Living in the KINGDOM is to DENY SELF to the point where OUR WILL is one with GOD's WILL, and OUR DESIRES are one with HIS INTENTIONS for us and in us.
"Then Jesus said to His disciples, "If anyone wishes to come after Me, he must deny himself, and take up his cross and follow Me." Matthew 16:24
Kingdom Living is THE PLACE where Jesus can TRUST US with OUR DESIRES as we request them to fulfill ALL THE GOOD WILL IN US.
"Even now I know that whatever You ask of God, God will give You." John 11:22
What are you filled with? GOODWILL FOR OTHERS? What is your foundation, your core? IS IT GOODWILL for ALL OTHERS?
"Therefore I say to you, all things for which you pray and ask, believe that you have received them, and they will be granted you." Mark 11:24
When everything in THIS LIFE fails, what do you believe? What is your AUTOMATIC RESPONSE when under trial, when facing tribulations?
"Whatever you ask in My name, that will I do, so that the Father may be glorified in the Son." John 14:13
When SQUEEZED by life, what automatically comes out of you in response?
"If you abide in Me, and My words abide in you, ask whatever you wish, and it will be done for you." John 15:7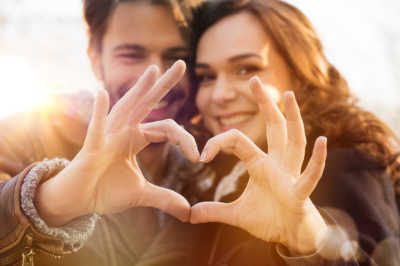 Does SELF-GIVING LOVE come out as your automatic response, or is it SELF-DEFENSE, SELF-PROTECTION, and SELF-LOVE?
"You did not choose Me but I chose you, and appointed you that you would go and bear fruit, and that your fruit would remain, so that whatever you ask of the Father in My name He may give to you." John 15:16
KINGDOM Living is LOVE, SELF-GIVING LOVE.
"In that day you will not question Me about anything. Truly, truly, I say to you, if you ask the Father for anything in My name, He will give it to you." John 16:23
KINGDOM Living is RADICAL GENEROSITY
"Again I say to you, that if two of you agree on earth about anything that they may ask, it shall be done for them by My Father who is in heaven." Matthew 18:19
KINGDOM Living is living by Grace.
"For by grace you have been saved through faith; and that not of yourselves, it is the gift of God;" Ephesians 2:8
We RECEIVE LOVE. We are TRANSFORMED by LOVE.
"Now as to the love of the brethren, you have no need for anyone to write to you, for you yourselves are taught by God to love one another;" 1 Thessalonians 4:9
LOVE is the GIFT of the KINGDOM of GOD.
"Now may our Lord Jesus Christ Himself and God our Father, who has loved us and given us eternal comfort and good hope by grace," 2 Thessalonians 2:16
We have been given the NAME of JESUS. The name of the KING of Heaven and Earth.
"And there is salvation in no one else; for there is no other name under heaven that has been given among men by which we must be saved." Acts 4:12
His love never quits or fails. We are made in HIS IMAGE. We have been made to display HIS GOODNESS. We are made for HIS GOODNESS.
"Or do you think lightly of the riches of His kindness and tolerance and patience, not knowing that the kindness of God leads you to repentance?" Romans 2:4
The BEST IS YET TO COME. Please click on "Next Page" below to continue enjoying the transformation from God's word.