There is a HUMAN on the Throne in Heaven, and His name is JESUS!
"fixing our eyes on Jesus, the author and perfecter of faith, who for the joy set before Him endured the cross, despising the shame, and has HAS SAT DOWN AT THE RIGHT HAND OF THE THRONE OF GOD." Hebrews 12:2
---
This CHANGES EVERYTHING. Shouldn't everyone know?
"Then he showed me a river of the water of life, clear as crystal, coming from THE THRONE of GOD AND OF THE LAMB," Revelations 22:1
People perish because of a lack of KNOWLEDGE. Jesus came to give us the ABUNDANT LIFE.
"There will no longer be any curse; and the throne of God and of the Lamb will be in it, and His bond-servants will serve Him;" Revelations 22:3
As a society, we lack knowledge. As a church, we lack knowledge. Most Christians don't know that Jesus, fully God, humbled Himself and became a man. A full man. Jesus, fully HUMAN, justified all of mankind therefore the Father glorified Him and now JESUS sits on the THRONE of HEAVEN, the THRONE OF GRACE. This is the GOOD NEWS of the Gospel. Jesus is inviting EVERYONE to come HOME!
"My people are destroyed for lack of knowledge. Because you have rejected knowledge, I also will reject you from being My priest. Since you have forgotten the law of your God, I also will forget your children." Hosea 4:6
We lack intimacy with Jesus. Many know that Jesus is the King of kings and Lord of lords, yet He gave up everything and sacrificed and paid your debt because He absolutely loves us, ALL OF US! This is the ministry of the TRINITY, it is self-giving love, not self-seeking. Love from the TRINITY is an absolute GIFT of GRACE.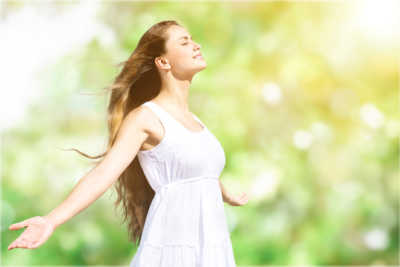 "For you have not received a spirit of slavery leading to fear again, but you have received a spirit of adoption as sons by which we cry out, "Abba! Father! The Spirit Himself testifies with our spirit that we are children of God, and if children, heirs also, heirs of God and fellow heirs with Christ, if indeed we suffer with Him so that we may also be glorified with Him." Romans 8:15-17
This article represents one post in a series of articles attempting to answer "What is KINGDOM Living?" For a deeper understanding of this article, consider visiting "What is KINGDOM Living Part 1," "Part 2," "Part 3," "Part 4," "Part 5," "Part 6," and "Part 7."
God so loves the world… there's now a Human on God's Throne in Heaven, and He is reigning in Heaven and Earth, ADVOCATING FOR ALL HUMANITY.
"My little children, I am writing these things to you so that you may not sin. And if anyone sins, we have an Advocate with the Father, Jesus Christ the righteous;" 1 John 2:1
Jesus deeply and intimately loves you and dwells within you, even right now!
"Because you are sons, God has sent forth the Spirit of His Son into our hearts, crying, "Abba! Father!" Galatians 4:16
The Jesus in you is reading this right now with you! He'll never leave you.
"how much more will the blood of Christ, who through the eternal Spirit offered Himself without blemish to God, cleanse your conscience from dead works to serve the living God? For this reason He is the mediator of a new covenant, so that, since a death has taken place for the redemption of the transgressions that were committed under the first covenant, those who have been called may receive the promise of the eternal inheritance." Hebrews 9:14-15
Abba Father! The Spirit of God IN YOU REJOICES!
"He will be great and will be called the Son of the Most High; and the Lord God WILL GIVE HIM THE THRONE OF HIS FATHER DAVID;" Luke 1:32
People don't know there's "one of us" sitting on the Throne of Grace while our homes, churches, and communities HAVE more and more unmet needs, and the list continues to grow daily.
"And Jesus said to them, "Truly I say to you, that you who have followed Me, in the regeneration when the SON OF MAN WILL SIT ON HIS GLORIOUS THRONE, you also shall sit upon twelve thrones, judging the twelve tribes of Israel." Matthew 19:28
In my humble opinion, we, the Body of Christ have lost the KNOWLEDGE of GOD, and we need to get it back before it is too late. Jesus is on the Throne of Grace, and He wants to reign and rule with us, in us, and through us.
"Therefore let us draw near with confidence to the throne of grace, so that we may receive mercy and find grace to help in time of need." Hebrews 4:16
Let's get real… Did you know that a HUMAN is living, reigning, and ruling on the throne of God IN Heaven, from the throne of Grace? Did you know that Jesus is calling you to join Him?
"He who overcomes, I will grant to him to sit down with Me on My throne, as I also overcame and sat down with My Father on His throne." Revelation 3:21
A Human is LIVING and RULING IN HEAVEN. Jesus is reigning from the right hand of God the Father from His Throne in HEAVEN.
"And I heard a loud voice from the throne, saying, "Behold, the tabernacle of God is among men, and He will dwell among them, and they shall be His people, and God Himself will be among them" Revelation 21:3
How cool is that?
"For our citizenship is in heaven, from which also we eagerly wait for a Savior, the Lord Jesus Christ;" Philippians 3:20
It is NOT GOOD for anyone to be alone. Jesus, a man, is alone in Heaven. There are no other Humans with a GLORIFIED BODY in Heaven. He's looking for His Bride, His church.
"And Jesus came up and spoke to them, saying, "All authority has been given to Me in heaven and on earth." Matthew 28:18
Like Adam, Jesus needs a bride, a BODY to BECOME ONE WITH. The CHURCH, His Church, is the BRIDE of CHRIST, and He is united with the BODY of CHRIST, making us all one.
"so that at the name of Jesus every knee will bow , of those who are in heaven and on earth and under the earth," Philippians 2:10
Jesus is coming for His BRIDE. The Father has sent the HOLY SPIRIT to prepare the BRIDE.
"and to wait for His Son from heaven, whom He raised from the dead, that is Jesus, who rescues us from the wrath to come." 1 Thessalonians 1:10
Jesus, reigning with His Father in HEAVEN, is the KING of kings, LORD of lords.
"So then, when the Lord Jesus had spoken to them, He was received up into heaven and sat down at the right hand of God." Mark 16:19
Jesus is the mediator between God and man, accepted as THE HIGH PRIEST, accepted by the offering of His own BLOOD. Jesus is the PRIEST of priests.
"And Jesus said, "I am; and you shall see the Son of Man sitting at the right hand of Power, and coming with the clouds of heaven." Mark 14:62
Jesus has been given all the authority in Heaven and Earth.
"But being full of the Holy Spirit, he gazed intently into heaven and saw the glory of God, and Jesus standing at the right hand of God;" Acts 7:55
He rules by GRACE, and He brought PEACE.
"and to give relief to you who are afflicted and to us as well when the Lord Jesus will be revealed from heaven with His mighty angels in flaming fire," 2 Thessalonians 1:7
In obedience to the Father, Jesus gave us His authority in heaven to co-rule and co-reign with Him on Earth.
"For if by the transgression of the one, death reigned through the one, much more those who receive the abundance of grace and of the gift of righteousness will REIGN IN LIFE through the One, Jesus Christ." Romans 5:17
The best is yet to come, so please continue this article... click "Next Page" below.